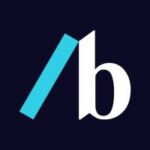 Brace –  Brace, the mortgage servicing infrastructure fintech, today announced that it has successfully completed Type ll Service Organization Control (SOC 2) recertification examination. The audit conducted by Prescient Assurance, LLC found that for the fourth year in a row the company continues to meet the standards for Security and Availability Trust Services Principles with zero exceptions.
SOC 2 reports are industry-recognized, independent audits that examine the implementation of security controls relevant to the confidentiality or privacy of sensitive data. The clean attestation for the Type II report demonstrates Brace's ability to not only implement critical security policies but also proves compliance over an extended period of time. 
"Having introduced to the market a platform designed to enhance mortgage compliance, we feel it is important that we lead by example," said Rob Brueckmann, Vice President of Engineering at Brace. "This achievement validates the dedicated efforts made by our DevOps and security teams to ensure our systems are being operated efficiently and effectively. We are proud to provide Brace's clients with the assurance that we are operating in the most secure environment possible and are providing the most rigorous controls for their customers."
Brace also recently achieved waterfall validation from PHOENIX, the premier advisory firm for MSR and whole loan trading, mortgage services, and analytics. PHOENIX works directly with lenders, servicers, and cutting-edge technology to validate regulatory requirements and industry best practices through the application of specialized knowledge and highly experienced analysts. The well-respected advisor performed testing and validation of Brace's Rules Engine, which provides rules-based workout decisions in real-time for FHA, VA, and USDA decisioning. With compliance at the forefront, the Brace Rules Engine has been approved to deliver real-time automated workouts, regulatory responsiveness, and investor transparency through a secure, auditable system.
For more information, see Brace's press release, by clicking below.