PHOENIX is very excited to highlight our recently completed seasoned, prime jumbo whole loan sale.  At the end of the 3rd QTR, PHOENIX was able to ensure that our client, a publicly-traded banking institution, completed a nearly $200M sale. Our whole loan trading desk worked diligently with the bank's team to ensure that the process ran smoothly and achieved all of their goals on schedule.
PHOENIX began discussions and provided advisement months in advance of this transaction, touching on all aspects of a sale from data integrity to original collateral documents.  The sale appeared in jeopardy when the non-agency whole loan market came to a near-complete stop in the 2nd quarter of 2020 due to COVID-19. Our dedicated whole loan team continued to monitor the market and kept in regular contact with potential sources of liquidity. Through this attentiveness, PHOENIX could identify a window of opportunity to execute the sale, which met both the bank's desired timing and execution requirements.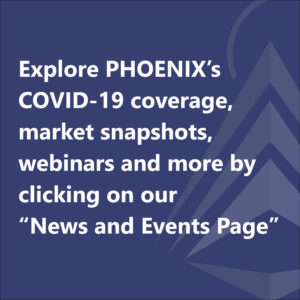 Our experienced team efficiently closes a wide variety of transactions, both large and small, and provides our clients with needed liquidity regardless of the transaction type or portfolio characteristics. PHOENIX also manages its own whole loan fund in addition to a broad array of outside trading partners. This affords greater flexibility to purchase a wide variety of asset classes and provides us with experience and perspective as a principal buyer, which few competitors can match.
As proven in this recent bank seller transaction, PHOENIX has the experience and unrivaled trade support capability, which means we can provide surety of close to any entity seeking liquidity or to those who simply want to take advantage of trading opportunities in the market.
With the turbulent changes in the market expected to continue, which have resulted in unprecedented challenges in managing and trading assets, PHOENIX is here to advise across a broad spectrum of residential whole loan portfolios. If you would like to learn more about PHOENIX's Whole Loan Trading services, please contact your PHOENIX representative or click the link below to have us reach out.