As the third-party review ecosystem sees continued turmoil and resource constraints, it is imperative that you have a dependable third-party review partner to ensure that transactions are analyzed and properly vetted by mortgage lending and servicing experts in time to meet your goals and the objective of the deal.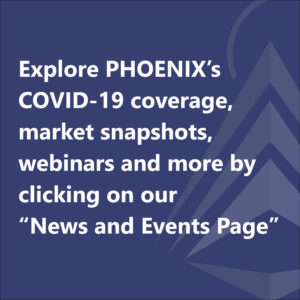 PHOENIX's collateral advisory team consistently exceeds our clients' expectations, driven by our team of mortgage experts who perform comprehensive credit, compliance and servicing reviews on various mortgage servicing platforms, portfolios and product types. While other due diligence providers are focused on margins and private equity capital, PHOENIX continues to bring on new partners and cultivate deeper, more efficient relationships to ensure our clients receive the highest quality service and meet their deal timelines.
Our team of due diligence experts continues to grow with top mortgage industry individuals who are here to not only fulfill your near term goals, but to continue to grow with you, so you have confidence in executing trades knowing the PHOENIX due diligence team is prepared for your success and ready to take on any new due diligence request. If you would like to learn more about how PHOENIX's third-party review team can assist you, please contact your PHOENIX representative or submit your email below.