Leverage PHOENIX's commercial-grade and dynamic MSR proforma software tools to develop, validate, and track the performance of your firm's MSR strategy and compare net present value return profiles of various strategies. You'll have a PHOENIX MSR strategy expert to support you every step of the way as you explore scenarios and view their impact during "live" screen share consultations using our proprietary software application called DMP, followed up promptly with reports and analysis delivered to you via secure email or link. Making better decisions regarding the MSR asset is a leading driver of mortgage banking financial performance. Don't use a generic analytics tool that isn't MSR-specific. Don't rely on a spreadsheet. Don't take this on alone. Put PHOENIX to work for you and hone your competitive advantage.
Use results from PHOENIX's DMP to make the best decisions regarding your MSR strategy, including:
Retaining MSR
Timing any future MSR sale to optimize returns
Optimize cash planning
Recognize competitive advantages and disadvantages in recapture
Optimize tax treatment
Manage advancing obligations
And others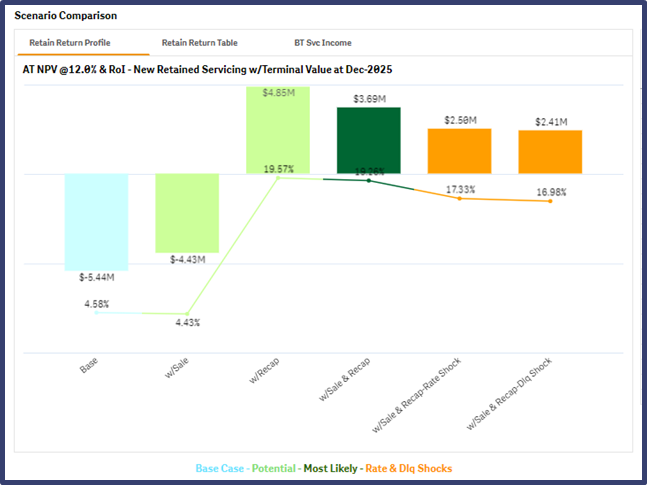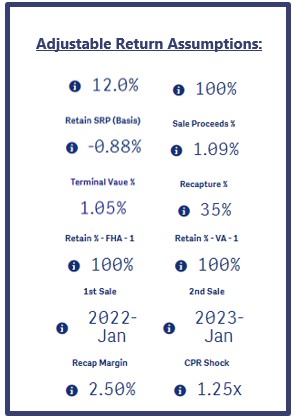 Not Currently Retaining MSR:
If you aren't currently retaining MSR, we can show you what an MSR strategy could mean for your financials, including the benefits, risks, drivers and impacts, from the obvious to the opaque. Using an assumed MSR portfolio that grows over time from your production, we can run the scenarios that could either validate your current approach or suggest compelling new MSR strategies.
Currently Retaining MSR:
If you are already retaining MSR, we will load your current MSR Portfolio along with your specific MSR production characteristic data and consult with you about assumptions and scenarios which fit your business outlook and actual experience. We'll work with you to create and run "what-if" scenarios that can drive generation of insight and strategy shifts. We can advise you on assumptions.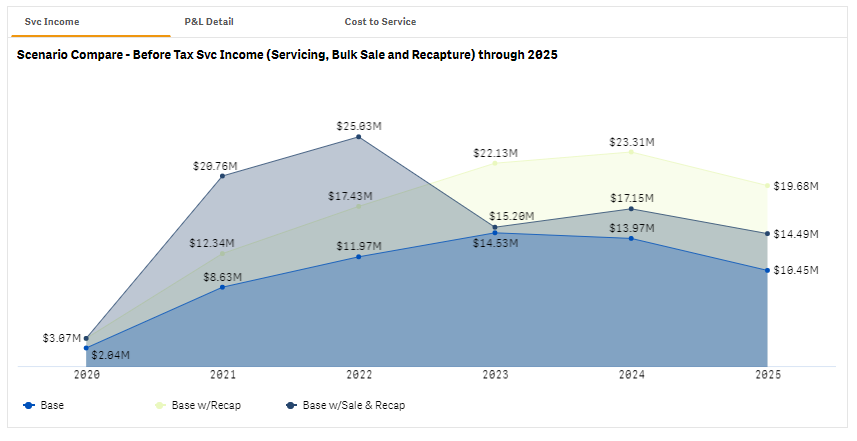 Together, during consultations, we can toggle through the following variables (and immediately see results):
Future production volumes by product and channel
The portion of your production you sell servicing released versus retain the MSR
Future bulk MSR sale variables such as timing, sale price, and sale costs
Released execution levels
Servicing costs
Delinquency rates
Prepayment speed forecasts
Forbearance election rates
Advancing obligations by investor
Recapture origination P&L you should expect
Federal tax rates for various activities and scenarios
---
The results of our analysis show you each scenario's outcome in terms of your firm's income statement, balance sheet, capital requirements, cash flows, and net present value return profiles (before and after tax). All of these come with dynamic and attractive built-in tables, charts and graphs. These visualizations will help you "see" the scenarios and communicate these complex concepts in clear ways to your array of constituents and stakeholders. All will be shared with you via screen share with your PHOENIX MSR strategy expert during consultations. Once the monthly or quarterly brainstorm session has concluded, and you decide which specific scenarios and views you choose for delivery as reports (output deliverables), your PHOENIX expert will produce and deliver those reports to you. While we encourage wide ranging scenario exploration during consultations, the volume of report deliverables will be capped. Discuss with your PHOENIX Account Executive for details.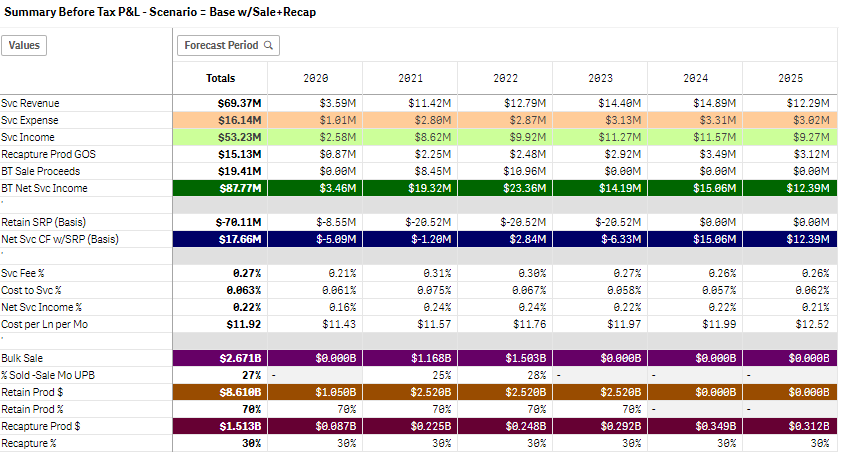 Due to our unique commercial-grade proprietary software tools, we can deliver these individualized services at a low fixed cost. There is nothing to install and our data requirements are similar to those for standard MSR valuation. Getting started is a snap, with results available in days.
The DMP Advisory service is sold as an annual subscription. Pricing differs by the frequency of performing the analysis: monthly or quarterly. Clients who hire PHOENIX to perform their MSR valuations benefit from internal PHOENIX synergies and receive a lower price for this service. Discuss pricing with your PHOENIX Account Executive.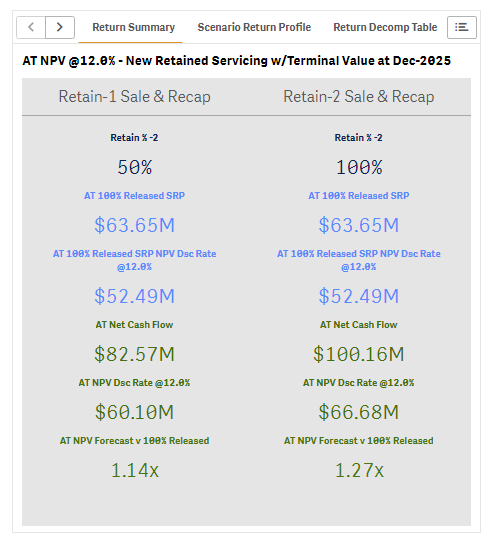 Perhaps most valuable is the PHOENIX human touch. Our consultative advisory style will help you navigate the complexities and vagaries of the MSR asset and validate your course of action continuously as you and the market evolve.
The next step is for us to show you our proprietary tools and to give you an opportunity to see and hear our consultative MSR experts in action. Please schedule a free consultation soon.